Design your dream
interior using AI
Find inspiration and refresh
your home with a new look.




Endless interior design inspirations in seconds
For Home Owners
No need to wait another week to get a new style from your designer. Generate it now.
For Interior Designers
Land more clients and accelerate deal closures with abundant design concepts generated swiftly. Maintain a competitive edge by integrating state-of-the-art AI technology into your creative process.
For Real Estate Agents
Accelerate property sales by presenting many interior design options to potential clients, enabling them to envision the possibilities.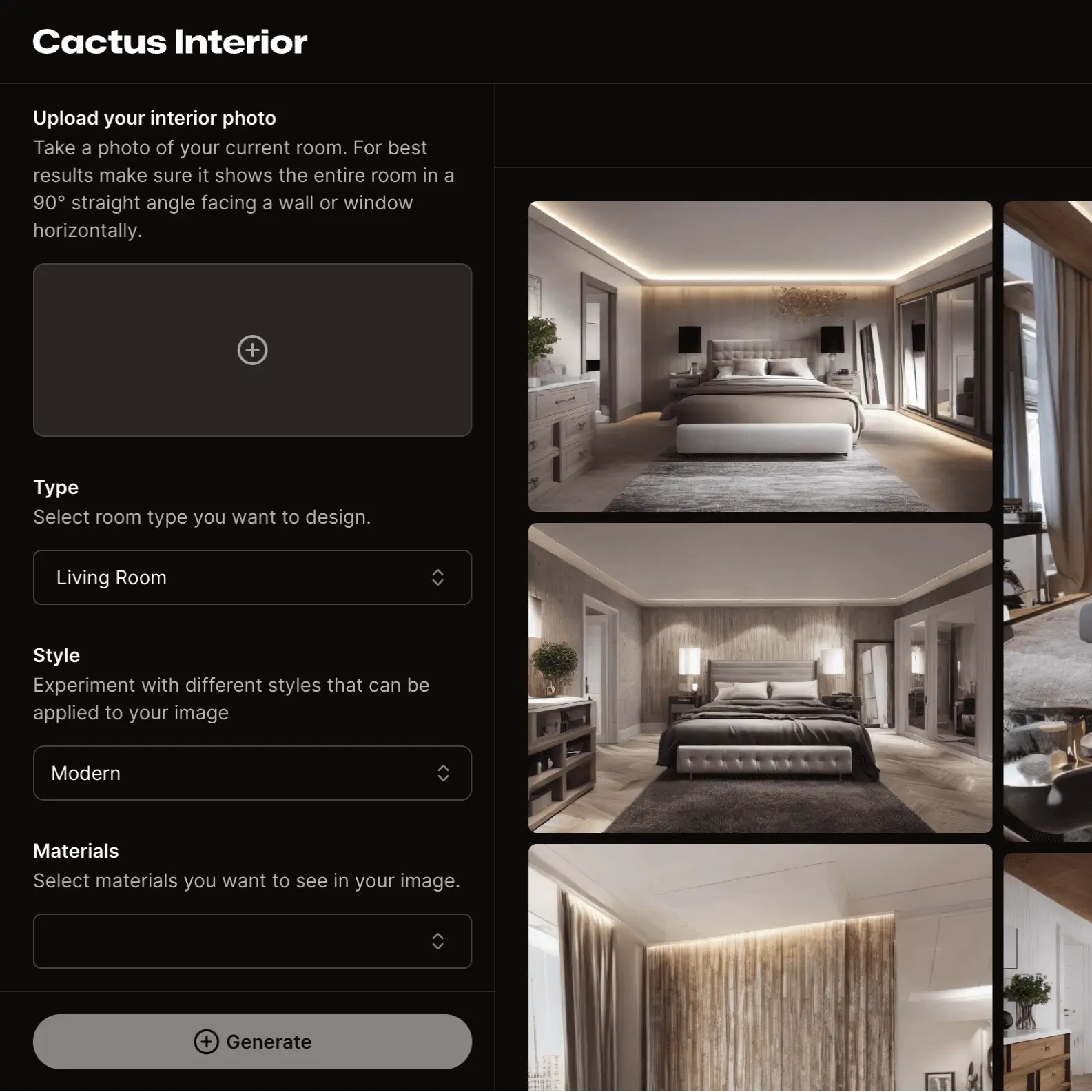 Before/After
Click on image to see its initial version